M-4 Personal Motion Theatre

The M-4 offers passengers the thrill and excitement of 360 degrees of hair raising motions, with two axes of movement, in a portable, two person capsule that sets up in less than one hour.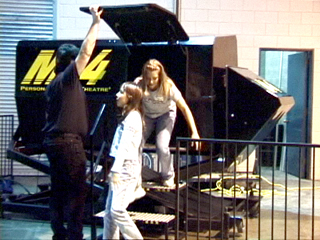 It is Compact and takes up very little space 12'x12'x 8'.
It is all electric, smooth, quiet and operates on two (2) 110v outlets.
Laser Disc Technology lets you decide which program you want to experience: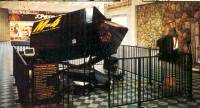 P-5 Mustang
Desert Dual
Survival 2006
Mission Life Force
Canyon Rider
Bottle Nose
*Note: We can operate from the transport trailer or we can unload into your location.