Wax Hands

Wow, Wax Hands?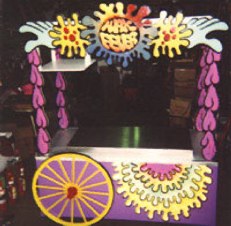 What can we say?
We really never have understood what all the uproar is on this item, but people love em!
So if you want it - WE GOT IT.
Stainless steel tub with four dripping stations allow us to provide you with multi colored projects.
Your guests will go home with a wax form of their hand (or whatever else).
Space Required: 10' x 8' x 7'
Power: Two (2) 110v outlets