Gotta Go Racers

When You Gotta Go…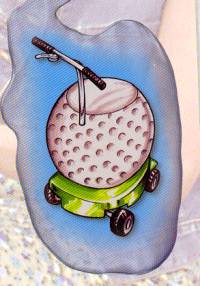 Words alone cannot describe the hilarious laughter your party will break into as they race their own Gotta Go Racers.
These battery powered Porcelain Porsches are designed to give people who ""Gotta Go"" a great way to get there at speeds up to 6MPH!
Now available in several new body styles to include: Golf-Ball Racers, Football Helmet Racers and Indy Race Car Racers.