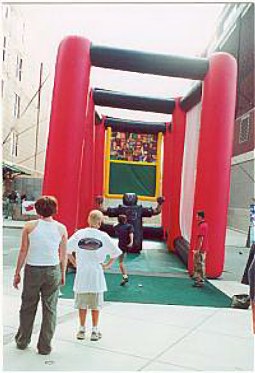 Most every sports fan when asked, will admit to fantasizing about kicking the winning field goal.
Now, you can give them that chance with this enormous new attraction. Participants will line up to get the chance to kick three pointers through the uprights. Backdrop has photo real audience cheering them on.
You must kick the football over the incoming Big Bubba lineman. A must have for any sports themed event.
Space Required: 30' x 20' x 20'
Power: Three (3) 110v outlets