Virtual Fishing Simulator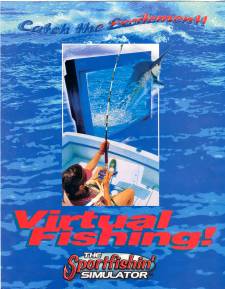 Catch the excitement!
This very clever set-up can duplicate the strike and fish fight in realistic, heart pumping action.
The simulator combines rare underwater film footage of a variety of popular sport fish with an advanced computer system to create a totally sensational, realistic fishing experience!
Excellent choice for trade shows with tight space constraints.
Space Required: 8' x 5' x 7'
Power: one (1) 110v outlet