Cliff Erickson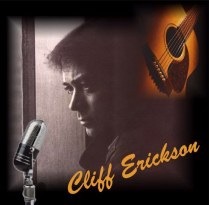 Entertainer Extraordinaire
This multi-talented artist has appeared with many stars around the world.
Cliff Erickson has a unique ability to take an audience and envelop them into his special brand of spiritual comaraderie. The Cliff Erickson show is unequaled on today's show business scene.
Cliff Erickson is available for special events where a family oriented, group inclusion type of show is desired. One hour performances are his specialty. Cliff Erickson appears as a one man show or with complementary orchestra or band to fit the occasion. A sure-fire All Star hit!

Call Us at 810-984-4471