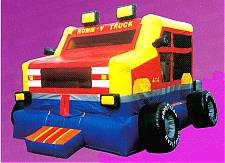 Hey, It all started with these time-tested inflatables!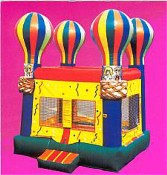 All Star has a very diverse selection of bounces to choose from.
You can pick from one of our specialty units like the all-new HUMM-V look alike or stick with the simple non-themed versions.
We have open air or enclosed, big or small. Yes, we have them all.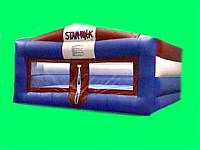 Space Required: Varies on unit, generally 20' x 20' x 10'
Power: one (1) 110v outlet