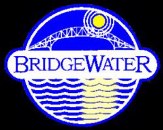 BridgeWater II, Inc. is a Michigan non-profit corporation formed exclusively for promoting appreciation of the Performing Arts in the BlueWater Area. Proceeds from all BridgeWater II, Inc. events are used exclusively for providing career oriented pathways for youth.
BridgeWater had an auspicious beginning in 1976 at the wind-up of the Nation's bicentenial celebration by a group of talented local performing artists wanting to express their love of the performing arts. Within ten years, the group became a close-knit organization whose main goal was to promote performances which would embrace the citizens of the BlueWater Area.
A free concert was held each year on Sunday of the Labor Day Week-end. Talented area artists, along with business and community leaders gave freely of their time and support. Over a ten year period, an average of 20 to 25 variety acts appeared on the BridgeWater Stage.
This opportunity for artists to show-case their numerous talents gathered wide support with business funding and enthusiastic community response. Family oriented audiences devoted rapt attention to the accomplished "stars".
Today, in the lobby of the Port Huron Times Herald, there is only one picture on their history wall, which captures the musical spirit of the BlueWater Area. That same photo is also featured in a published volume,
"BlueWater Reflections: A Pictorial History of Port Huron and the St. Clair River District"
.
It is available in stores and libraries.

In 1986, the BridgeWater volunteers moved on to engage in individual pursuits which took them away from the thrill of show business. Many in the BlueWater community, pleasure in remembering when this spirit was alive and flourishing.
BridgeWater is ready to greet the 21st Century with a new beginning. Today, a new generation is stepping up to relight the torch, so to speak. Heralding the new Blue Water Bridge span in 1999, the year 2000 begged for the return of BridgeWater.
BridgeWater II is incorporating the same drive and determination shown with the original BridgeWater by expanding from a once a year event to multiple shows as fund-raisers for the arts. Now is the time for aspiring artists and technicians of all ages to experience the excitement of live performance by participating in BridgeWater II's ongoing performance series.
BridgeWater II is the stepping stone for those interested in gaining a foothold in the entertainment industry. Not only will musicians and entertainers delight in participating in this series of events, but they will have the chance to perform in front of live, appreciative audiences of their families and peers.
Talent showcases are scheduled regularly utilizing the
Gemini Series
performances.
Call Us at 810-984-4471